Top Acer Laptops of 2021
Take a look at the best Acer laptops, if you're looking for something that combines power and affordability like no other. Acer has a variety of offerings in the laptop world, from Ultrabooks to lightweight Chromebooks. So whether you're looking for the best laptop for students or a portable for your daily browsing needs, you'll easily find one that won't break the bank.
That's because the name Acer has always been synonymous with affordability. In a sea of premiums, the best Acer laptops are giving budget-minded consumers reasonably-priced options. And, they tend to be more affordable than their rivals without compromising top-notch performance and reliability.
There's no better choice right now if you're on a limited budget. Let us help you find the most ideal one for you, as well as the best price available with our price comparison tool. These are the best Acer laptops 2020 has to offer.
---
Acer Swift 3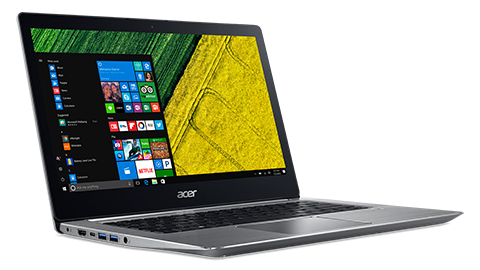 CPU: 10th-generation Intel Core i5 – AMD Ryzen 5 3500U | Graphics: Intel UHD Graphics – AMD Radeon Vega 8 | RAM: 4GB – 8GB | Screen: 13.5″ (2256 x 1504) 3:2, IPS – 14″ Full HD (1920 x 1080) 16:9 IPS | Storage: 128GB – 512GB SSD
Good price for an ultrabook
Cramped Keyboard
Battery life is underwhelming
Nowadays, it's hard to find laptops that deliver impressive performance without costing you an arm and a leg. Lucky for budget buyers, we still have affordable laptops like the Acer Swift 3 (2019), which is among the cheapest Ultrabooks you'll find out there. Whether you get the 13-inch model or go for the slightly bigger 14-inch, this laptop boasts new specs under the hood, great thermal performance and a design reminiscent of the MacBook Pro. Unfortunately, since it's a lot cheaper than a MacBook Pro, some compromises have been made. However, it still offers pretty incredible value overall.
---
Acer ConceptD 7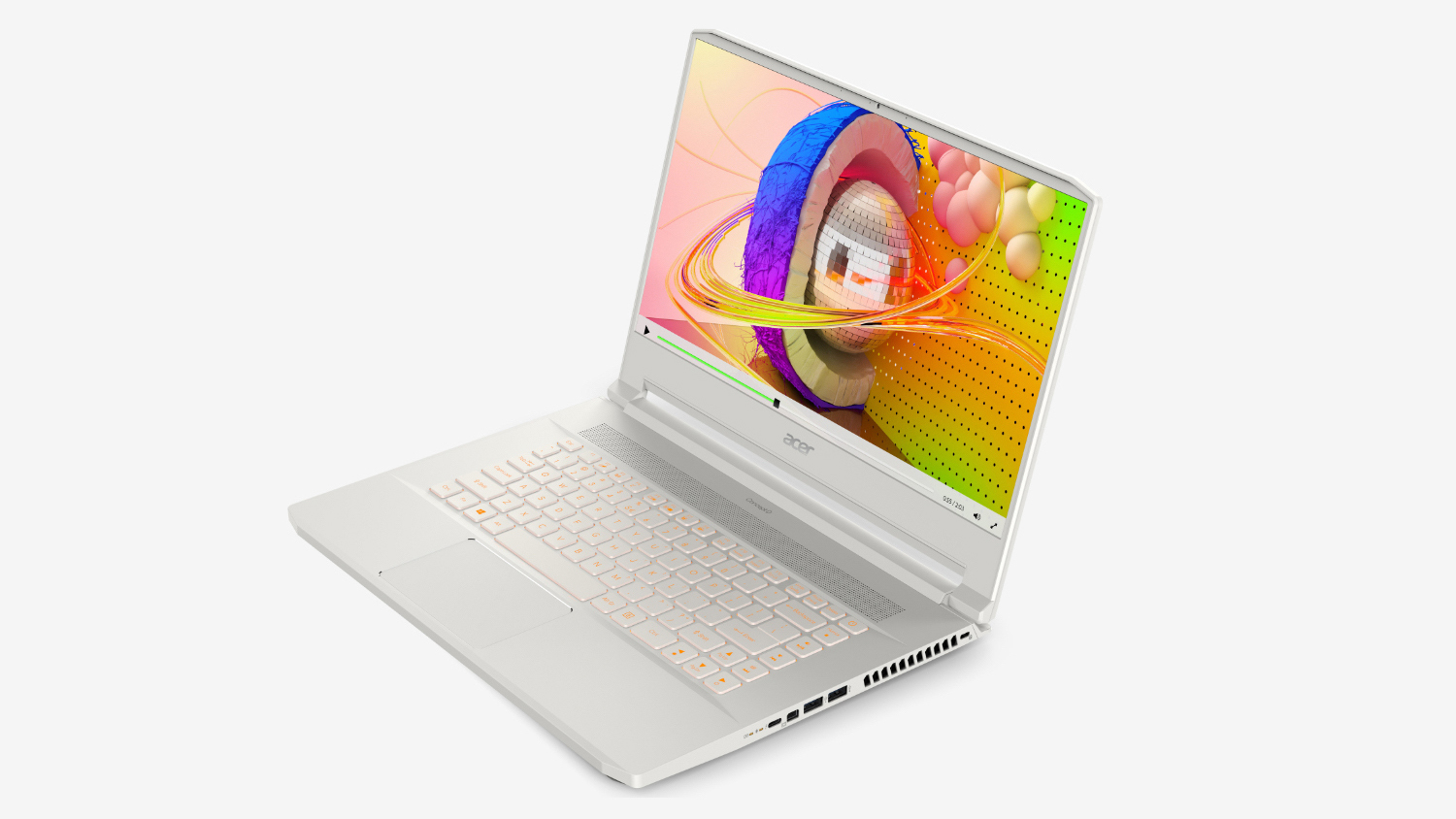 CPU: 9th-generation Intel Core i7 | Graphics: NVIDIA GeForce RTX 2060 – 2080 | RAM: 16GB – 32GB | Screen: 15.6″ 4K UHD (3840 x 2160) 16:9 IPS | Storage: 1TB
Very powerful
Cheaper than MacBook Pro
Good Selection of Ports
Expensive
Plain Design
Not as thin & light as a MacBook Pro
The formidable Acer ConceptD 7 is capable of handling complex and demanding tasks such as intensive video editing and 3D design, thanks in large part to its Nvidia RTX graphics. Clearly designed specifically with creative professionals in mind, it boasts that sheer power you'll only find in workstations and gaming laptops. Beyond that excellent performance it delivers, it also offers decent port selection, a minimalist solid white design and that stunning Pantone-validated 4K IPS display. Obviously, it's still pretty pricey, but no professional's tool comes cheap. If you're looking for a Windows-powered MacBook alternative for the creative tasks, this is among the best Acer laptops for you.
---
Acer Swift 5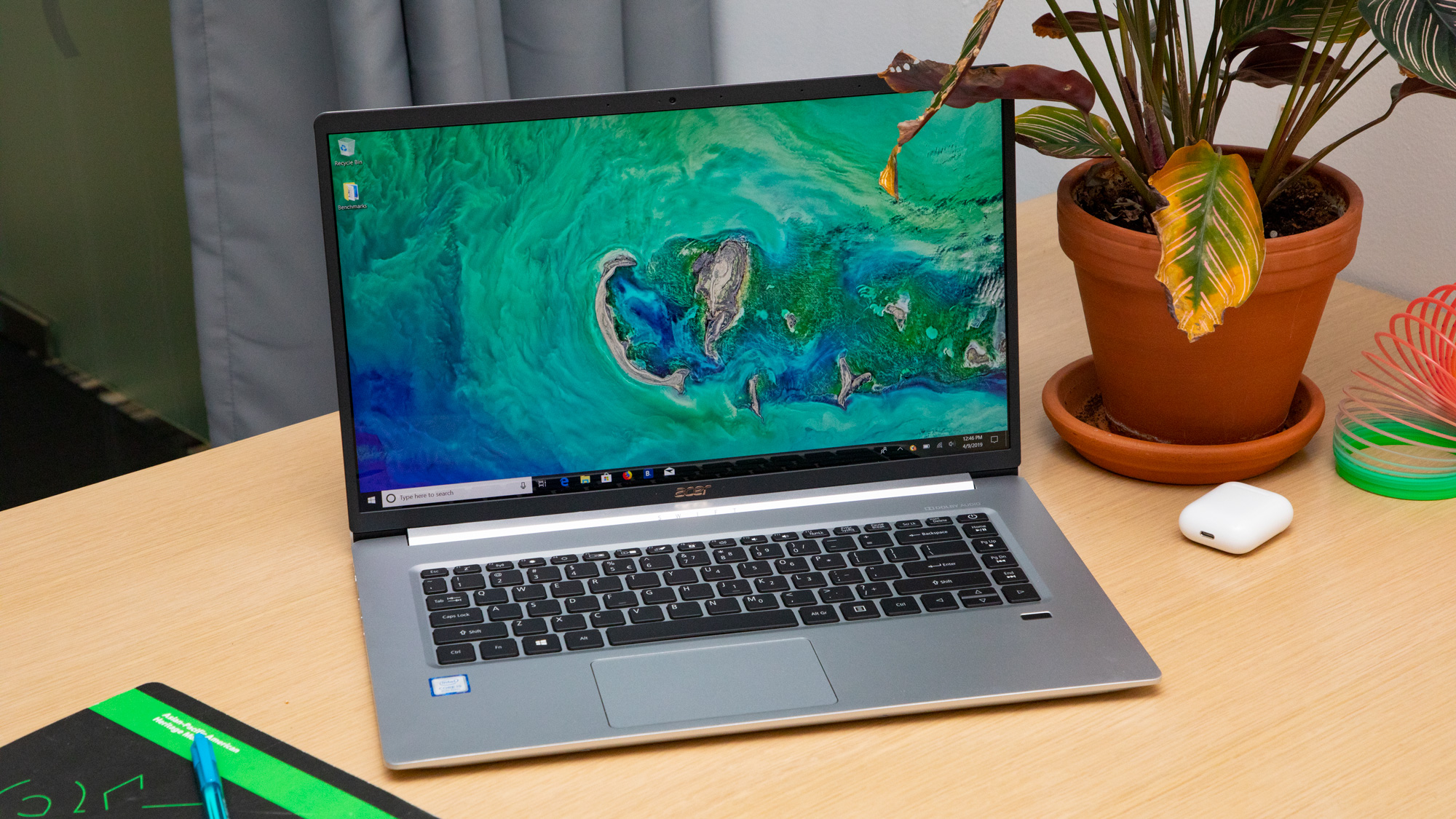 CPU: up to Intel Core i7-8565U | Graphics: Intel UHD Graphics 620 | RAM: 8GB – 16GB | Screen: 14″ Full HD (1920 x 1080) – 15.6″ Full HD (1920 x 1080) | Storage: 256 GB – 512 GB SSD
Incredibly Light
Bright Display
Crisp Speakers
Middling Batter Life
Flimsy Screen
Typical, every day workloads are nothing to the Acer Swift 5, whose incredibly light chassis packs a punch, enough to handle web design and some entertainment after it's already lasted you an entire work day. This is, without a doubt, one of the best Acer laptops the company has released yet. But that's not all: beyond its performance, there's also its stunning display on which any movie or game looks gorgeous. It isn't perfect, but none of its flaws are serious enough to put potential users off.
---
Acer Predator Triton 500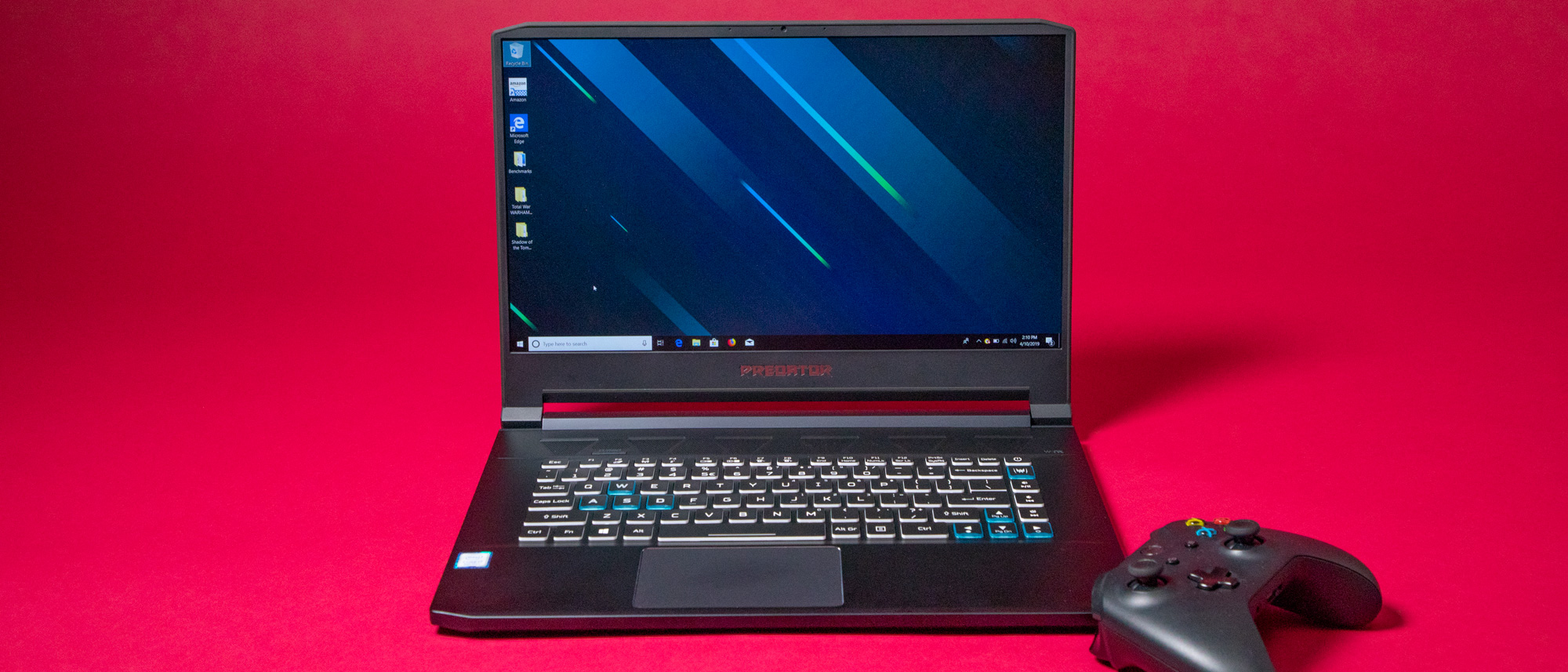 ---
CPU: up to Intel Core i7-9750H | Graphics: up to Nvidia GeForce RTX 2080 | RAM: 16GB – 32GB | Screen: 15.6″ Full HD (1920 x 1080) 16:9 IPS | Storage: up to 1TB SSD
Extremely Powerful
Beautiful Display
Surprisingly Long Battery Life
Kind of Expensive
Flimsy Lid
The Acer Predator Triton 500 isn't exactly inexpensive. However, considering that it's one of the best Acer laptops 2020 has on offer – not to mention, among the most powerful gaming machines – it's certainly worth breaking that piggy bank. It's packed with 8th and 9th generation Intel core chips as well as Nvidia RTX cards, which gives it enough juice to handle the most processor-intensive and graphics-heavy AAA games. The lid is a bit flimsy, but that won't have any impact on its overall performance. You just have to be a tad more careful lugging it around.
---
Acer Predator Helios 700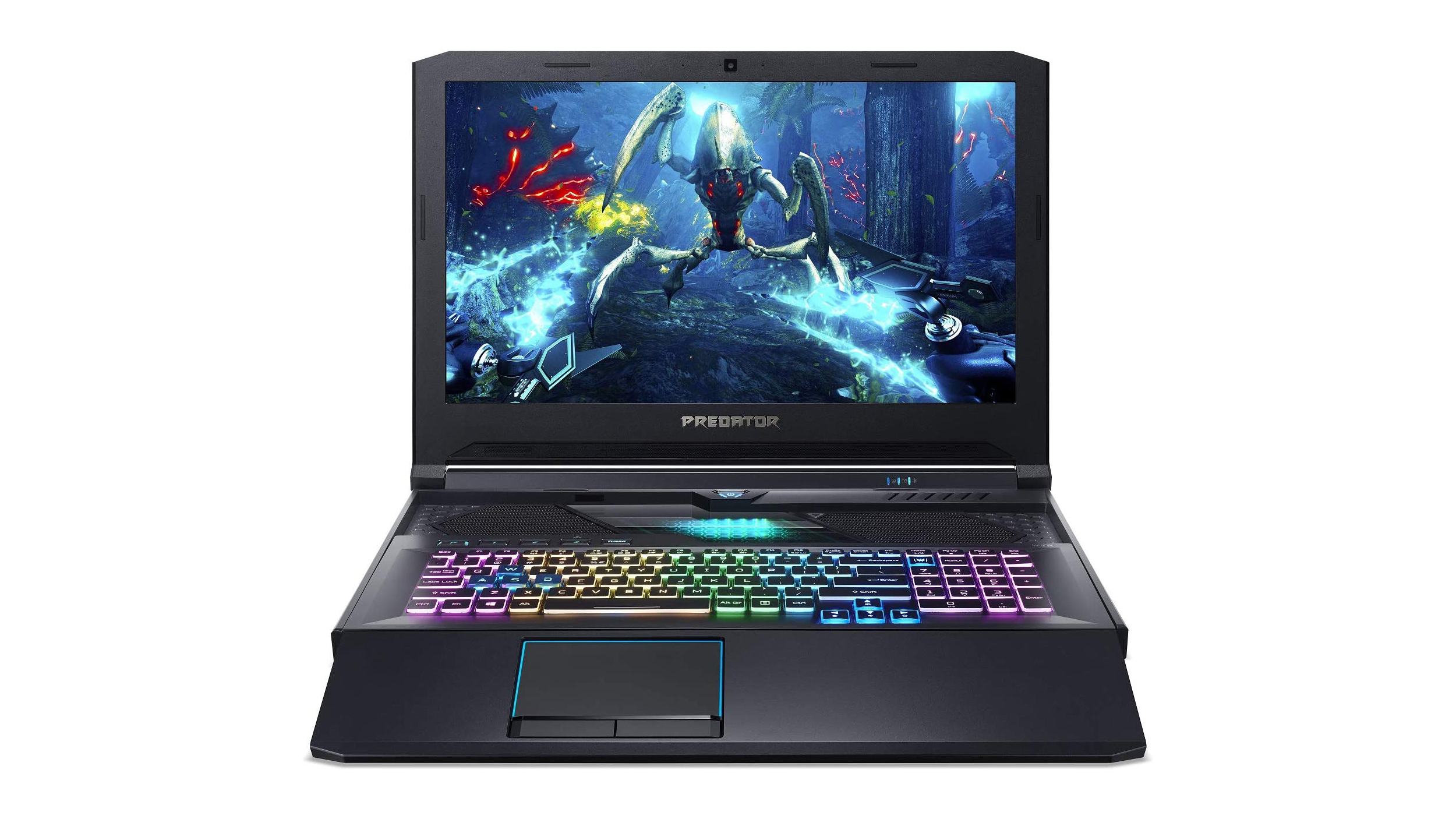 CPU: 9th-generation Intel Core i7 – i9 | Graphics: Nvidia GeForce RTX 2070 – 2080 | RAM: 16GB – 32GB | Screen: 17.3″ Full HD (1920 x 1080) 16:9 IPS | Storage: 512GB – 1TB SSD
Epic specification
Outrageous cooling hardware
Huge performance
Ridiculous noise levels
The overclocking ain't all that
Barely a laptop at all
Premium gaming laptops are known to drain your bank account, and the Acer Predator Helios 700 is no exception. However, you'll be happy to know that it's cheaper than its top rivals with similar specs, saving you a couple of hundred dollars so you can buy your dream gaming keyboard or mouse. With that price tag, you're also getting a high-end 360° surround sound system, Wifi 6, per-key RBG integration, the PredatorSense Key and a display with 144Hz refresh rate. Perhaps the one feature that's most worthy of a mention, however, is its thermal performance that involves a sliding keyboard and extreme cooling.
---
Acer Spin 5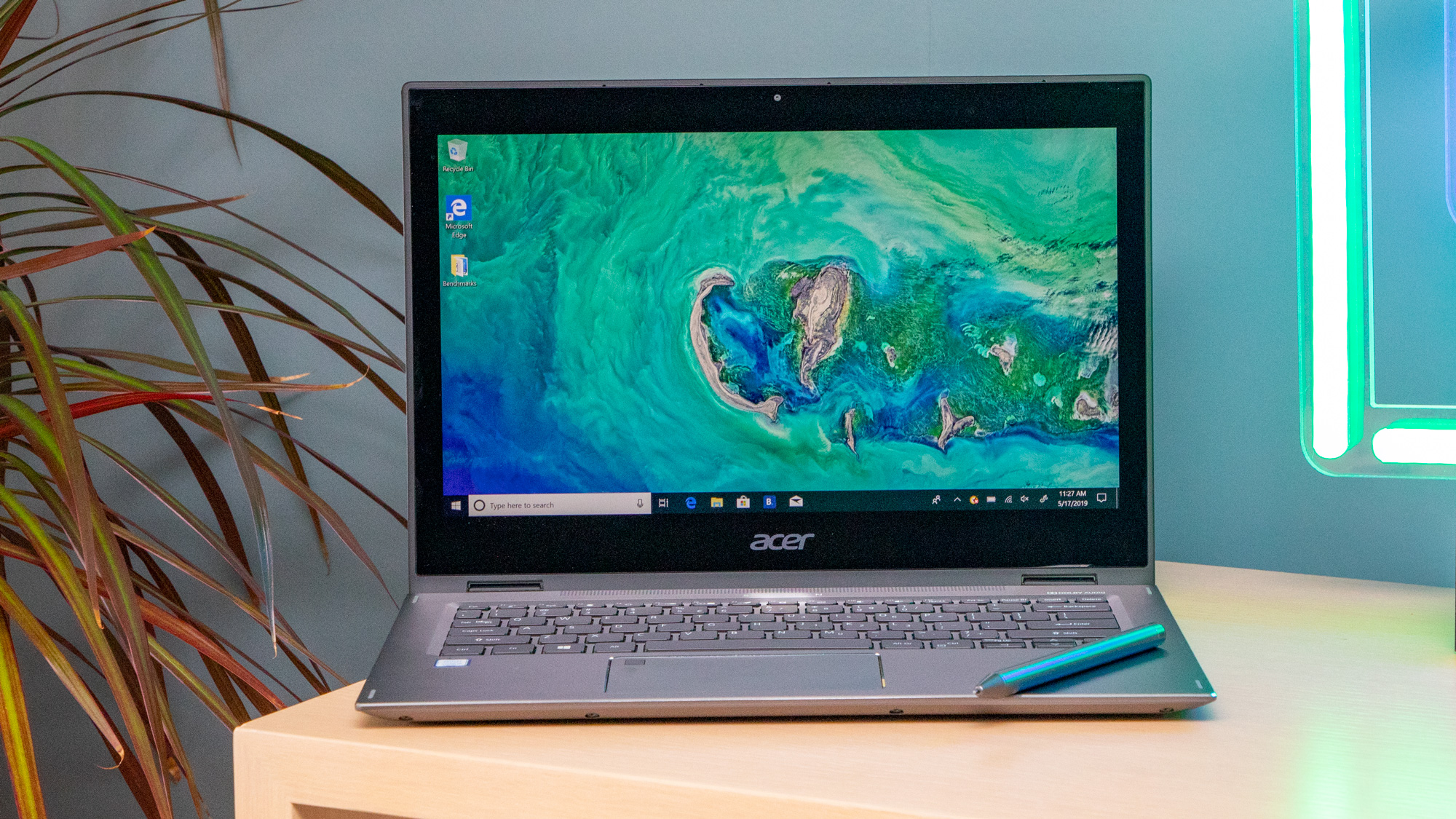 CPU: up to Intel Core i7-8550U | Graphics: Intel UHD Graphics 620 | RAM: Up to 16GB | Screen: 13.3″ Full HD (1920 x 1080) 16:9 IPS – 15.6″ Full HD (1920 x 1080) 16:9 IPS | Storage: 1 TB HDD – 512GB SSD
Solid performance
Decent battery life
Build quality and design
Mediocre display
Dull speakers
With a mid-range price tag, it's easy not to expect a lot from the Acer Spin 5. But you'd be surprised – the Acer Spin 5 actually delivers a decent performance, combining it with a nice design and a decent battery life that will last you a while without charging, for the price. It cuts down the price with a subpar display and not-so-good speakers, that those are a small price to pay to get through most computing and productivity tasks without issues and without paying a hefty sum.
---
Acer Swift 7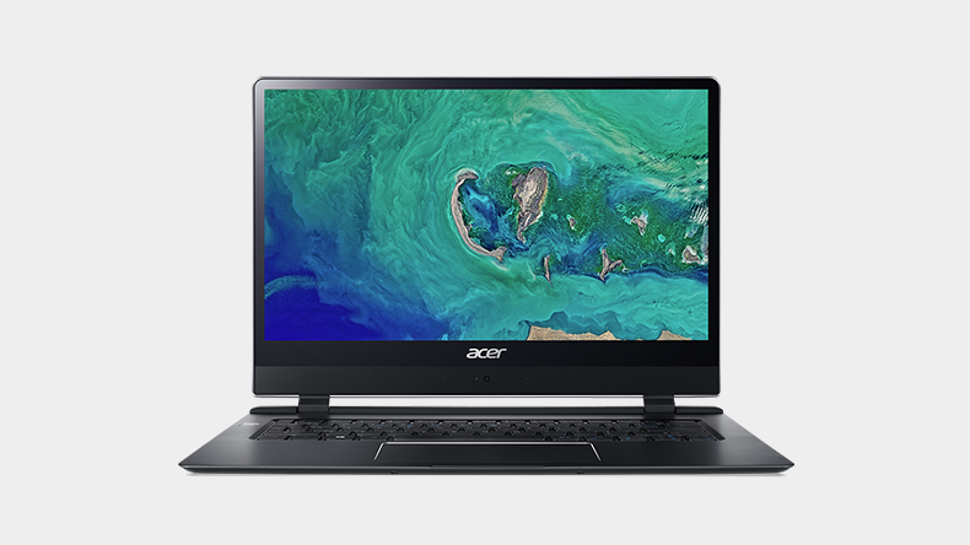 CPU: Intel Pentium N4200 | Graphics: Intel HD Graphics 505 | RAM: 4GB | Screen: 15.6″ Full HD (1920 x 1080) 16:9 IPS | Storage: 256 GB – 512 GB SSD
Lovely new design
Touchpad is improved
Impressively light
So expensive
Webcam position isn't great
Overhauling its thinnest and lightest, Acer has given the Swift 7 a more refined design, absolute portability and a decent performance that will satisfy anyone who needs a laptop they can carry – or show off – just about anywhere. The svelte design does come at a cost, however. Still, if you're willing to pay it for supreme convenience, it's absolutely worth the splurge and perhaps the most ideal match of all the best Acer laptops for you.